---
BUY TICKETS NOW - Buy Tickets Now
DAILY SCHEDULE - Hours of Operation
RESERVATIONS - Group (20+) | Family
PRICING & RATES - Group & General Rates
EQUIPMENT - Tube | Raft | Canoe | Kayak
WEATHER - Milford, NJ
DIRECTIONS - Find fast and easy routes
WAIVER FORM - Print for a faster check-in
FAQ - Answers to your general questions
POLICIES - READ BEFORE YOUR TRIP
---
---
THE PERFECT ACTIVITY FOR:
Camps - Day / Summer
YMCA Groups
Birthday Parties
Corporate Outings
Church Groups
Scouts - Boy / Girl / Cub
Family Reunions
Group Gatherings
Fundraiser Events
Team Building Events
---
WILDLIFE & GORGEOUS VIEWS
---
AERIAL - ADVENTURE ISLAND
The Hot Dog Man Food Stand is a floating restaurant on the water! It's a unique experience ordering fresh BBQ in shallow water. Pull your tube up, grab a bite and then resume your river adventure.
---
Great Food, Scenic Views & Great Swimming Area at Adventure Island
---
Delaware River Tubing is innovating the tubing / outdoor water sports industry with the Stay Together Strap.
Invented in 2010 by us for safety, ease and efficiency. Perfect for groups because our two clip straps allow both tubers to clip and unclip.
Imitation Stay Together Straps (single clip straps) and rope are not safe. Knots in rope get tighter under tension and when wet. Single clip straps don't allow either rider to disconnect in emergency.
FREE WITH EVERY TUBE RENTAL
The Original Stay Together Strap
ONLY at Delaware River Tubing
---
---
FAMOUS RIVER DOG PEACE
RIP 2002-2012
"THE MOST ENVIRONMENTALLY
FRIENDLY DOG IN AMERICA"
Learn about how Peace helped protect the river in the interview below:
---
NEW JERSEY'S
BEST OUTDOOR TUBING WATER ACTIVITY & ATTRACTON!
THE BEST RIVER RIDE!
FREE SHUTTLE SERVICE | Shuttle bus rides to and from the river included with all tube, raft, kayak and canoe rentals.
FREE PARKING | We are the only tubing, rafting, canoeing and kayaking outfitter that doesn't charge for parking!
FREE RIVER ACCESS | The River Access Fee is now FREE and included with all rentals.
FREE KEY CHECK | Don't lose your keys! We are the only outfitter that includes a FREE key check.
FREE PADDLES | Included with every canoe, kayak and raft rental without extra add on fees.
FREE LIFE JACKETS | Safety is our number one priority. Included with every tube, raft, canoe or kayak rental.
ON SITE FACILITIES | Restrooms, Changing Rooms and Snacks!
NO DEPOSITS REQUIRED | We don't require any deposits for any rental.
---
CHECK OUT THE INTRO TO THE
HOT DOG MAN DOCUMENTARY
---
"TRULY UNIQUE RESTAURANT"
The Famous River Hot Dog Man won the 2008 New Jersey Restaurant Association Award
---
FAST & FREE SHUTTLE RIDES
Our fun shuttle buses leave for the river every 10-15 minutes. They're pink or blue so you can't miss them!
---
Find Fun Things To Do in
New Jersey
---
TWO FREE TUBING PASSES RECIPROCAL LINK EXCHANGE
We offer free online website link exchanges. Family friendly websites can apply to do a link swap where we post your link on our website when you post our link on your website!
Best of all, once the link exchange is complete, you get two free passes!
CLICK HERE FOR LINK EXCHANGE DETAILS GET YOUR FREE PASSES
---
FRIENDLY STAFF & #1 SERVICE
Our blue shirts are hard to miss and our staff is extremely friendly and knowledgeable of the river. Don't hesitate because you have river professionals taking care of you.
---
Did you know? Buy a Delaware River Tubing Special Edition Pirate Skull T-Shirt and you will receive $5 OFF on weekdays and $2 OFF on weekends on general admission tickets for life!
Ask us about this exclusive lifetime savings t-shirt when you visit!
(LIMITED SUPPLIES)
---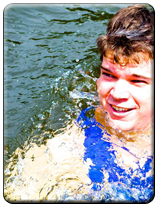 REFRESHING WATER
The temperature averages in the mid 70's to high 80's during the peak summer months. It's PERFECT for cooling off on a hot summer day.
---
HELP US PROTECT THE RIVER
We don't allow alcohol or coolers because we want to protect the environment. All food is provided at Adventure Island, where we collect any waste to properly dispose.
Keeping the river clean will allow future generations to enjoy the river.
We LOVE the Delaware River and want everyone to enjoy this beautiful treasure, so we must all work together to protect it.
Please help us keep our river clean.
---
---
CONTACT INFO
Address:
778 FRENCHTOWN ROAD
MILFORD, NJ 08848
Phone:
908-996-5386
E-Mail:
info@delawarerivertubing.com